Civil Construction
SWM Contracting specializes & excels in structures construction, rehabilitation & related works, and consistently delivers projects on time and on budget.  Our work includes foundations, cast-in-place concrete, HDPE pipe fusing, structural backfill, shoring and site preparation.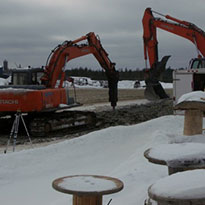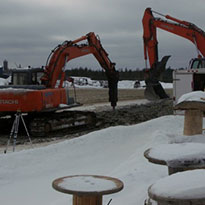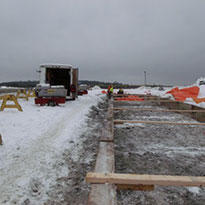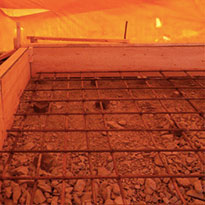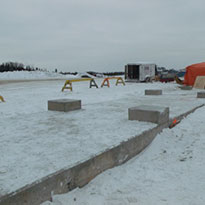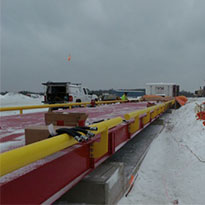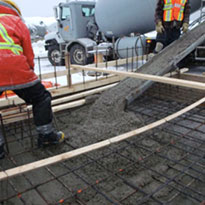 Lakeshore Gold Scale Pad Fabrication and Installation
Client: Lakeshore Gold
Location: Timmins, Ontario
SWM Contracting was contracted by Lakeshore Gold for the fabrication and installation of their on-site scale pad.  SWM was responsible for all steps of the project from site prep through to completion.